Book Reading and Discussion on December 13, 2022
NEWTOWN, CT (December 6, 2022) – The Jesse Lewis Choose Love Movement will honor Jesse Lewis with a discussion on lessons he taught us on leading a more fulfilling life by his mother, Scarlett Lewis, on December 13, 2022 at 6:30 pm ET. Jesse saved nine classmates before being killed ten years ago in the Sandy Hook school shooting.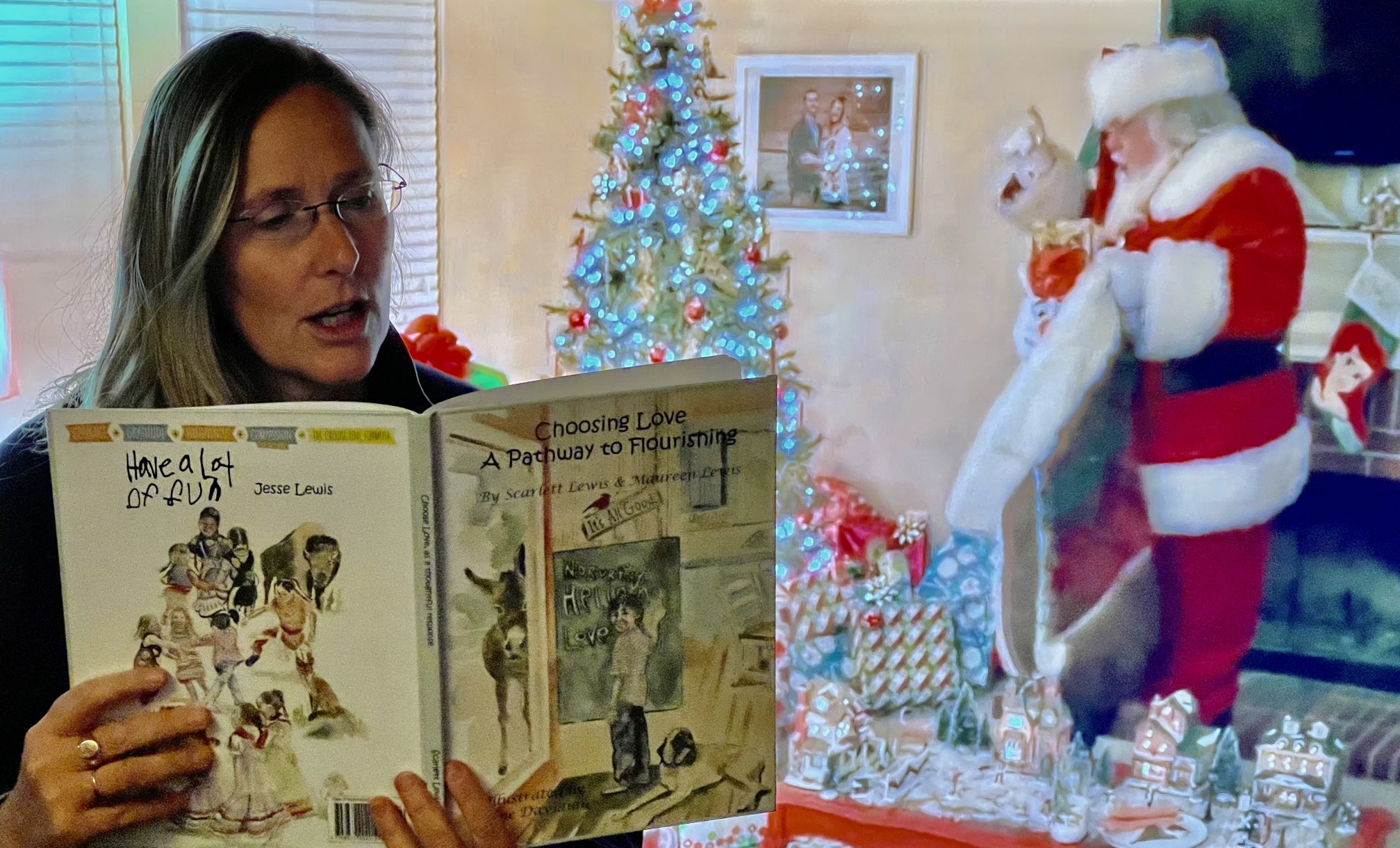 Jesse left behind a chalkboard message 'Norturing Helinn Love' (Nurturing Healing Love) which became the inspiration for Scarlett Lewis to create the Choose Love Movement, and write her new children's book, "Choosing Love – A Pathway to Flourishing." The book is a collection of life lessons guiding readers to live a more fulfilling and happier life through living with courage, gratitude, forgiveness and compassion-in-action.
It is meant to complement the Choose Love for Schools program. Although written for elementary school children, it includes universal wisdom that is beneficial for all ages. "A Pathway to Flourishing" is beautifully illustrated and the hope is to spark the interest of families and classrooms to allow every child to feel safe, seen and celebrated.
"The message Jesse left behind, Nurturing Healing Love, is the solution to the escalating issues in our society. Individuals who love themselves do not want to cause harm. No one is born hating, they were taught. We can also teach people how to Choose Love. The Choose Love Movement offers positive actions individuals of all ages can take to counter anxiety, overcome fear, and lead your best life," said Lewis.
"My new children's book offers everything I know to be the most important skills that address the root cause of the issues we face and this can help us to create the world we want to live in," Lewis continued.
Proceeds from sales of the book will benefit the Choose Love Movement.
Choose Love programs are free and teach essential life skills to children and adults. It has grown organically, one person at a time over the last ten years, and now reaches 3.5 million children and adults in over 120 countries. Scarlett Lewis' vision is to reach and positively impact 25 million people by 2025.
#SandyHook #Newtown #ChooseLove